NS Design
The one place where your brand identity and website become as unique as your business
So it's time for a brand evolution.
Yippee!
Sure, you want a timeless logo, designs that make eyes brighten, and and an easy to use website that pulls everything together in one neat little bow so that people fall in love with you forevermore…
But what you REALLY want, right now, is a design team that just gets it.
A team that can translate the unique ideas in your head to stunning visuals.
A team that specializes in creating custom brand identities that stand way out in an ocean of businesses vying for attention.
And (obviously) a team that hits every deadline, makes the process super easy, and gives you everything you need to communicate your brand identity in a compelling way that feels more like YOU than ever.
Luckily, that team has a name.
Welcome to NS Design
The quickest way to go from a brand identity or website that screams 'I did this myself!' to one that has serious-but-fun professional style.
Nadia Soucek
Founder + Principal Designer
Hi there! I'm Nadia, founder + principal designer at NS Design. I'm also a soon-to-be mom, self proclaimed bird nerd, travel enthusiast, and I'll never turn down tacos, or chocolate cake. 
Conventional isn't my thing, and thanks to my 10+ years of IT and visual design experience, conventional doesn't have to be your thing either! The vision behind our studio is to serve you in a way that:
1). Gets you exactly what you want. Like the website that has your dream customers knocking down your (virtual) door. Or the marketing fliers that has clients lining up to purchase your product.
2). Makes getting what you want a total breeze. You've got lives to change by running your business, you don't want to be fretting about color palettes and whether you'll get more conversations with a serif or sans serif typeface. 
Our process has been carefully developed, refined, and refines even more so that your client experience is as smooth as your favorite gelato and as delightful as seeing the payment notifications roll in as you relax after a day of hustle. Around here, quality comes above everything.  Every project we pour ourselves into should be our best work. Plus, we love love love to serve and surprise our clients and we'll do everything possible to delight you along the way. We can't help it!
Here's Why We're Different From Other Design Professionals
We offer graphic + web design services in the same place
By offering graphic and web design services in one place, we can turn your brand vision into the logo and website of your dreams. You won't have to worry about design teams being on different pages or wait for one team to send files. We'll save you time and hassle by developing and designing your branding identity and website at the same studio. This ensures your brand is like no other. If you think you've got high expectation for a stand-out brand, you should see what ours are like!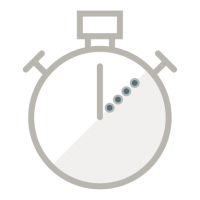 Available when you need us (like, now)
When it's time to overhaul the way your business shows up online, you don't want to wait six months to do it. Although we only take on select projects, those projects are delivered within short timescales, so you can get that brand out into the world (and earning you $$$$$) as soon as possible.
Industry standards don't feature around here
Here's just one example of the different way we do things: Instead of delivering the standard three different design concepts, we will only give you one. Clients come to us so we do the work for them, not take up their precious time making difficult design decisions! By this point, the team will have done all the iterating behind the scenes and have fully fleshed out one brand concept. This gets approved from the first proof almost 100% of the time. Say what?! Yup, we know what we're doing!
Sound like a team you'd like by your virtual side? Come have a snoop at the details of our signature packages.